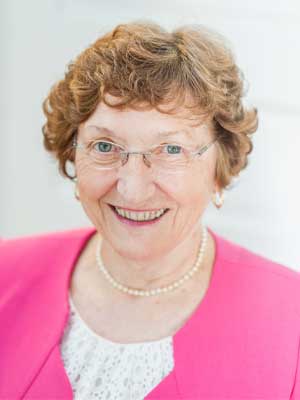 TWU alum donates $100,000 to launch health promotion and kinesiology scholarships
July 25, 2022 – DENTON – Texas Woman's University alumnus Dawn Chaney, PhD, donated $100,000 to TWU for scholarships to benefit students majoring in exercise physiology and life sciences exercise, and students who are committed to women's leadership.
The gift establishes two $50,000 endowments that will support scholarships for undergraduate and graduate students enrolled in the university's School of Health Promotion and Kinesiology.
Chaney earned an associate's degree from Penn Hall in Pennsylvania, as well as undergraduate and graduate degrees related to exercise physiology from Texas Woman's. Throughout her academic career, she served on the faculty of the former Texas A&I University (now Texas A&M University-Kingsville), State University of New York, University of Delaware , and was a professor and department head at Bennett College in Greensboro, North Carolina.
After teaching for 17 years, Chaney embarked on a new career as a real estate investor. Today, she owns Chaney Properties, which specializes in commercial, multi-family and residential development.
"We are grateful to Dr. Chaney for his generous scholarship, which will help and encourage TWU students to earn degrees in this important and growing health-related field," said Kimberly Russell, PhD, Vice-Chancellor. President of Texas Woman for University Advancement. "Dr. Chaney's commitment to elevating women to leadership positions is inspiring and will be a catalyst to prepare more of our graduates to become leaders in their communities.
TWU's School of Health Promotion and Kinesiology prepares graduates for careers focused on understanding the importance of healthy living and supports careers related to medical technology, public health and education at health as well as many aspects of kinesiology – from conditioning to coaching, the science behind physical health, and the business side of sport.