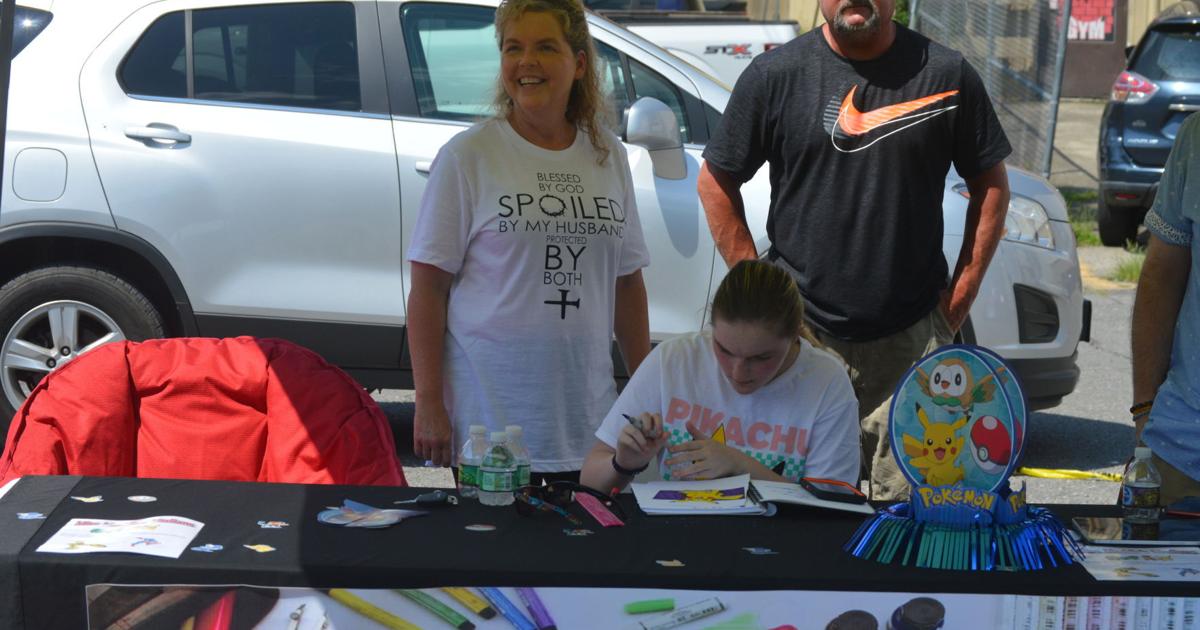 TVCC will host the third Young Entrepreneurs Day | New
WILLIAMSON – The Tug Valley Chamber of Commerce will hold its third annual Young Entrepreneur Days on Saturday, July 16 at Williamson Field House.
The event will be held in conjunction with the Arts and Crafts Summer Market. Vendors will be set up from 10 a.m. to 3 p.m.
Chris Dotson of the Tug Valley Chamber of Commerce said they were looking for vendors for both the market and the young entrepreneur event.
"If you have something, even if you just want to come and advertise your business, that's wonderful," Dotson said. "It doesn't have to be to sell something. … It's a good way to promote your business.
For young entrepreneurs, a mentor is assigned to help them plan their business for the day's events.
"It's an educational experience for them," Dotson said. "We give them a mentor among the members of the Chamber. They learn so much.
Dotson said children often have talents that they don't realize can be turned into profitable businesses.
"If you know any young entrepreneurs, please sign them up," Dotson said. "If you know kids who make and do things and don't understand it's a business, tell them. When you do crafts, when you paint at home, it's a business. These kids make a lot of money on Young Entrepreneurs Day. »
The age categories for the young entrepreneur event are 8-11, 12-15 and 16-18. Requests to participate must be sent no later than Friday, June 24. Participation is free.
Those who want to participate must have a business with homemade or handcrafted items. Additional guidelines apply to those wishing to sell food or baked goods at the event.
Young entrepreneurs will keep the money they earn during the event by selling their items.
For the craft market, vendor spaces are $20 for each 12×12 space. Supplier applications must be submitted no later than Saturday, July 9. Suppliers will be responsible for bringing their own tables and chairs. Electricity will not be available for vendors.
The chamber is looking for vendors offering handicrafts, authors, wood crafts, crochet, handcrafted fishing lures, art (painting, stained glass, photography, etc.) and handcrafted jewelry. Those with questions about their product's compliance with the guidelines can message the Tug Valley Chamber of Commerce on Facebook.
A limited number of spaces will be allocated to direct sellers.
More information and applications for both events can be found on the Tug Valley Chamber of Commerce event pages.
HD Media reporter Nancy Peyton primarily covers Mingo County news.