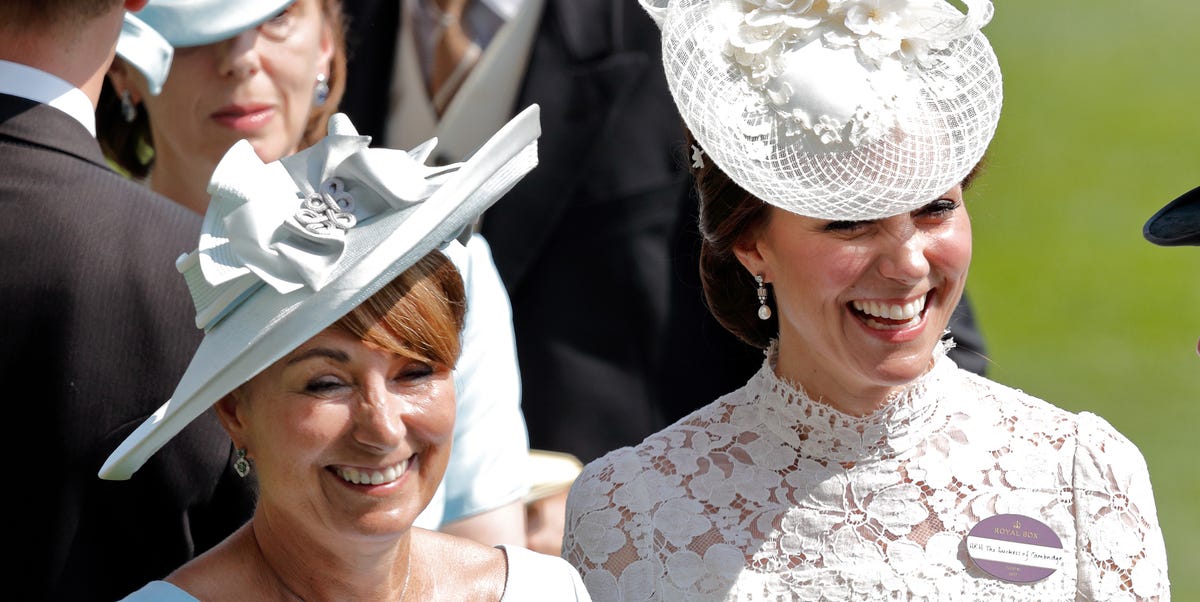 The Duchess of Cambridge is so sweet in this childhood family photo
To celebrate Carole Middleton's birthday on January 31, the Instagram account of the family business Party Pieces shared a radiant photo of Carole surrounded by her children Catherine, Pippa and James, in the midst of what is shaping up to be a party. fabulous.
Filled with beaming smiles, balloons, party hats and horns, there couldn't be a more perfect photo to celebrate the successful businesswoman's birthday. The sweet caption said; "Happiest of birthdays to the party planner extraordinaire! We hope you have the most magical day.✨"
This content is imported from Instagram. You may be able to find the same content in another format, or you may be able to find more information, on their website.
Taken outside in the sun, Carole is wearing a very chic shirt dress that we would definitely wear now, and she and Kate have matching bangs in their black hair.
Dating back to 1989, the Duchess of Cambridge would have been just seven in the photo, while sister Pippa, five, and baby James just two, sported a cute polka-dot party hat.
Party Pieces had started two years prior, founded in the Middletons' shed in 1987, when Carole couldn't find the party supplies she wanted for her children's parties. A resounding success, the company continues to go from strength to strength over 30 years later, and the kids have certainly grown a lot too.
We love this happy family moment captured on film.
Happy Birthday Carol!
---
This content is created and maintained by a third party, and uploaded to this page to help users provide their email addresses. You may be able to find more information about this and similar content on piano.io