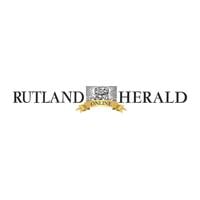 Sitting for your health | Weekend magazine
With the new year, and heading into our third year of this pandemic, I am looking for ways to reduce stress and improve my health and well-being. Probably a lot of us are, right? And with meditation now being the second most popular physical and mental practice in the United States (just behind yoga and just ahead of seeing a chiropractor), it quickly popped up in my search for ideas.
So I gave it a try and learned some things along the way.
I found a free seven-day guided meditation challenge in the 10% Happier app created by Dan Harris, who is the host of a popular podcast of the same name. I quickly sat down for my first session. The program starts out slow and builds from there, with the first session being a very short and supposedly manageable training session.
"Four minutes of meditation," I thought to myself. "I can do it," I assured myself naively.
I pressed play, settled in and followed the instructions as we closed our eyes and mentally scanned our bodies from head to toe, releasing the tension as we went. We were going to leave our thoughts behind, focus on our breath and be with our bodies, which reminded me that I had to put a load of laundry in the dryer. And while I'm in the laundry room, I should get something out of the chest freezer to defrost for dinner. Oh, and I need to wash this Wait! I meditate ! I returned my attention to my breathing.
Then, convinced that I was almost done, I glanced at my application's timer: 3 minutes and 38 seconds remaining. Shit.
It wasn't the enlightened experience I was looking for. To really reap the benefits of meditation, I thought I might need some help, even some professional advice. So I contacted Daniel Hessey, an Acharya, or spiritual teacher, from the KarmeCholing Shambhala meditation center in Barnet. To my relief, he says it's natural for your mind to spin when you sit down to meditate.
"There's no magic trick here," Hessey says of being able to practice meditation. "It's a matter of training. He encourages practitioners, including new ones like me, to be kind to themselves when it comes to being distracted by our thoughts.
"It's a discipline," he explained. "It takes time and practice." And it can be contrary to what people often expect when they first approach meditation: to feel better instantly or to have a sense of accomplishment for completing the task.
The type of meditation you choose and how you choose to do it are also important distinctions. When it comes to developing a meditation practice, Hessey says it helps to understand the deep and rich history of Buddhism and meditation. Meditation is like music, with different varieties. To choose the right one for you, he suggests considering "What am I trying to accomplish? »
One way to think about your purpose is to unpack the words themselves. "The word 'gom' is Tibetan for 'meditation,'" Hessey explains, "and it means 'to get used to.' And so, you might ask yourself, 'What am I trying to get used to " A goal could be to feel less anxious. "That's a very valid thing to bring to the practice of meditation, and there are a variety of ways to approach it."
With my own goals in mind, I contacted the Vermont Insight Meditation Center in Brattleboro to join their Sunday morning meditation practice on Zoom. Cheryl Wilfong, who is a teacher at the center, says that while apps like the one I used can be helpful for meditation, you have to remember to open them. And, she points out, with all the apps we have on our phones these days, it can be hard to remember to do so.
Books are also excellent resources. They give the perspective of what others have learned, both about the meditation itself and about their practice. But they can only take you so far; you can teach yourself up to a certain point.
Says Wilfong, "Students who come to my classes often say something like, 'I bought a meditation book, but -.' That's why it's good to sign up for a class or go to a weekly meditation, it's what helps you to keep living your intention.
This time, as I sat down to meditate with the group on Zoom, I felt more comfortable, calmer, and more willing to let my thoughts arise and then watch them pass as I caught my breath. But after about fifteen minutes, I found myself opening one eye to check the time. When I started to feel tension in my neck, at about twenty minutes, I decided it was time to end my practice for the day.
As I searched for other opportunities to learn more and practice, I found Cultivating Peace Vermont, a group that hosts talks, events, and guided meditations. Ginger Cloud, from Barre, is part of the group and has been practicing a type of meditation called "mindfulness meditation" for twenty years. She finds it goes well with her professional work as a mental health counsellor.
"Personally, I have a more engaged, more conscious life," she says. Her practice helps her feel connected to herself, the Earth and others, and as a result, she feels less alone.
"You can get this idea that my fears belong only to me," she explains. But practicing meditation with others helps people "understand that these are not individual issues, they are universal".
This vision can alter our relationship with our thoughts, feelings, and worries. This is, in part, why meditation practitioners report increased calmness, decreased anxiety, decreased worry, increased sense of well-being, increased happiness and joy, and a richer experience of everyday life. And while these benefits are welcome at all times, they are certainly most needed during a pandemic.
"With the chaos in our world, it's a great tool," Eileen Genette Coughlin says of meditation. She owns the Pyramid Holistic Wellness Center on Merchants Row in Rutland. His center offers eight immersion rooms to help enter a meditative state. The rooms are designed for people who cannot sit still to meditate or who find meditation overwhelming.
The Mandala Room, for example, features changing mandala images and binaural beats streamed through headphones. Another hall, the Temple of Edfu, offers a multi-sensory experience using scent, color, touch, crystal energy and more. A Himalayan salt cave, one of the few in the country, offers another opportunity for deep relaxation.
"We all need this now," Coughlin said relaxed. "People falter, we need those coping mechanisms." And, she points out, stress is bad for our health.
Coughlin is a mother of four and, before owning the center, was a businesswoman. "The thought of meditation and relaxation never crossed my mind," she said. "There was no time for that." But as she explored modalities like sound for herself, she says, "I found changes in myself and in my life, and I felt called to help others achieve them.
She says she can see the benefits ripple through the world, when a person arrives alone and then returns with family and friends. She says, "If we want to change the world, the only place we can make changes is within ourselves."
Meditation is not without risks, however, and not everyone has a positive experience of it. Rosy Metcalf, who lives in Waterbury, is a member of the care team at Cheetah House, a non-profit organization based in Rhode Island. The group studies the harmful effects of meditation and supports those who suffer from meditation distress. Most team members have personal experience of these negative impacts of meditation in their own lives.
Metcalf discovered mindfulness meditation during her graduate studies, while studying to become a counselor. She started practicing regularly and saw the benefits, but in 2014 "everything changed". His anxiety and fear intensified, yet his teachers told him the answer was to meditate through the emotions, or to meditate more. "Now we know that's bad advice," she says, but at the time she was experiencing these symptoms there was little support.
Now she tells people, "If the practice doesn't help a person achieve their goals, they should stop their practice or look for other practices." But that doesn't mean they can't access the same benefits. She points out that the terms "mindfulness" and "meditation" form a broad umbrella under which there are many other ways to reduce stress and improve health.
With all of that in mind, I sat down with my app again, having digested those conversations and experiences. I pressed play again, settled in, mentally scanned my body to release the tension, and focused on my breathing. Thoughts came and went. The session lasted 10 minutes, but this time I didn't even notice the seconds ticking by. What I noticed instead were things I was trying to get used to: a sense of connection and a few moments of clarity, peace and calm.