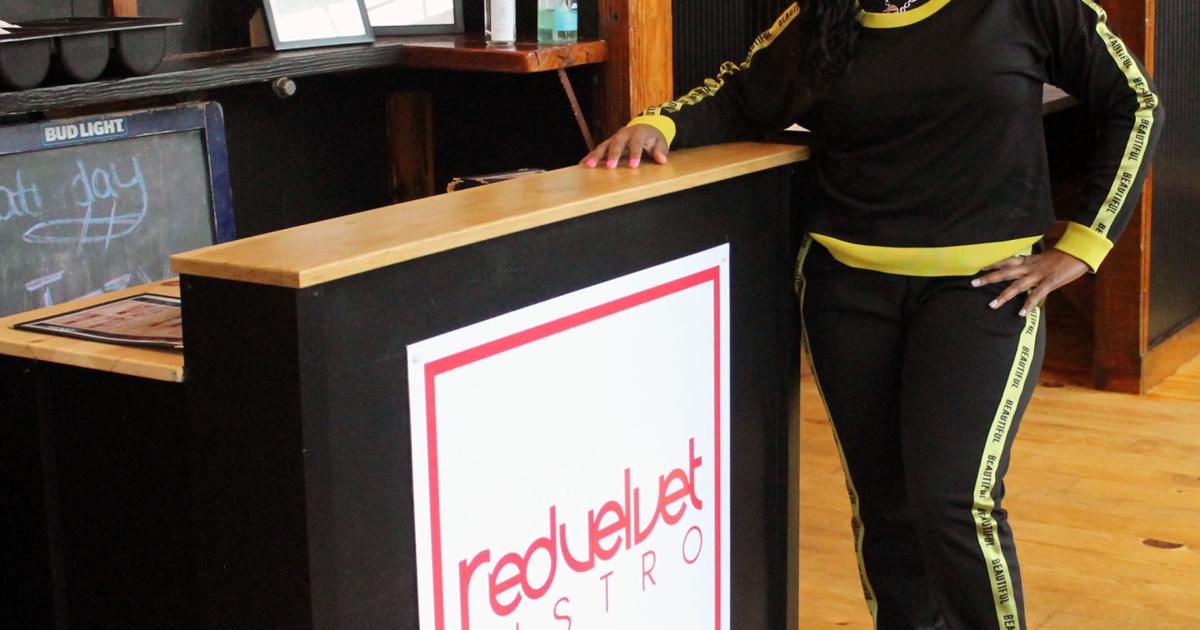 Opening of the Red Velvet Bistro on Friday; business is the last for entrepreneur Murray | Local News
There's no way to slow Teneshia Murray down.
The young entrepreneur is launching her second restaurant on Friday at O'Neal Plaza in Douglasville.
The Red Velvet Bistro is scheduled for a soft opening on Friday with the grand opening taking place the following weekend.
"I'm excited," said Murray, who also owns Gritz Brunch Bar on the other size of the place.
Murray rents the building which housed the former Irish Bred Pub for years and recently housed Broad Street Station, which closed last October after only being open for three months.
Calling the new restaurant business "something Douglasville needed," Murray said she was confident she could pull off.
She has found success with Gritz, which is open five days a week.
"We're definitely busy in Gritz," Murray said. "I don't want the two restaurants to compete with each other. It's the dining room reinvented, that's what I call it. The Red Velvet is more for dating and high level events.
She said the location "ran into her" after Broad Street station closed.
She's looking to attract a diverse crowd, and like Gritz, she anticipates customers will come from all over the Atlanta metro area.
"When I talk to Gritz customers, I see some coming from as far away as 40 minutes," Murray said. "I'm really happy with how it's going."
Since 2003, Murray's business portfolio has grown from a hair salon to owning a hair salon, two restaurants, and a trucking business.
Originally from Marietta, Murray has lived in Douglas County since 1996 and decided that was where she wanted to start her business.
"I believe in marketing," she said. "I like excellence, and that's what I expect from the people who work for me. Douglasville is a big city in a small town. I am a serial entrepreneur.
While some businesses have experienced setbacks from COVID-19, Murray said she has "not missed a beat" with her businesses.
She admits there has been some adversity, such as when the state was briefly shut down at the start of the pandemic. But she says she bounced back.
"Everything I do is faith-based with a belief in God," Murray said. "I haven't had a shortage of employees. It's all about trust and faith.