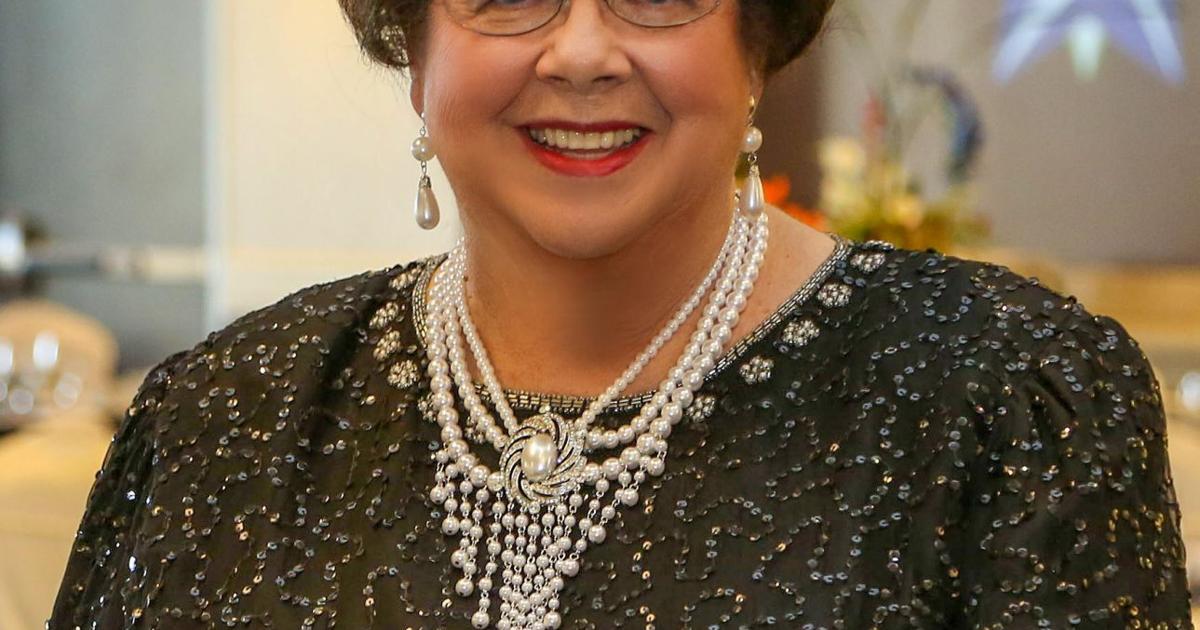 Nancy Marie Regina Potts Smith | Obituary
Nancy Marie Regina Potts Smith, a true angel on Earth, passed away on Thursday, September 1, 2022, gaining her heavenly wings at age 84.
Nancy was born August 29, 1938 in Johnstown, the daughter of Ida Marie (Valenti) Garland and James Robert Potts of Pennsylvania. Nancy, also known as "Mom", "Grandmother", "Grammy" and "Granny Smith", was married to John E. (Jack) Smith for over 60 years. She was the matriarch of a very large family with six children, 16 grandchildren and 10 great-grandchildren.
Nancy graduated from Blairsville High School in Blairsville in 1956. She was raised Roman Catholic and was a parishioner at St. Jerome Catholic Church in Houston, Texas.
She was a jack-of-all-trades and had a variety of roles in life, including various secretarial roles in Latrobe and Pleasant Hill, California. She also worked as an assistant at Nightco Leasing Company in Joplin, Mo. Nancy worked for many years. as an accountant for Mendel Gaudette and Long, a CPA in Houston. After her youngest son graduated, Nancy returned to college at age 52, earning her associate's degree in applied legal science. She then became a paralegal for Domestic Violence Victim Assistance (AVDA) in Houston, where she worked until her retirement at age 73, helping many families during that time.
Nancy had common sense – always on a new adventure, planning trips to different places and "on the go". She had a wonderful sense of humor, was always a loyal friend, and was described as the Energizer Bunny. She was involved in many associations and clubs and was the queen of the Red Hat Society. She was voted Woman of the Year by the American Business Women's Association (ABWA) and served as a Certified Ombudsman for the Texas Department of Aging and Disabilities, where she won a prestigious honorary award.
Nancy, a dedicated citizen, also worked election polls (including judging) for the State of Texas for many years. Additionally, she has been a member of Friendship Force and St. Anthony's Women's Club, volunteered at local Houston theaters, and participated in her Pokeno group with friends for over 30 years. Over the years, she has made a plethora of friends through all her involvement. In life, she wanted to be remembered as a good person who cared about others and instilled the same in her family.
In addition to her parents, Nancy was predeceased by her husband Jack, who died June 20, 2021; stepfather Paul Garland; grandmother Mary (Caminati) Valenti; sisters Ida Marie Falbo and Paula Jean Celesnik; mother-in-law Mary (McGinnis) Watkins; stepfathers Chauncey Watkins and Paul Smith; brothers-in-law Charles Smith, Harry Smith, James Watkins, Chauncey Watkins Jr., Jerry Watkins and Wil Schweitzer; sister-in-law Kate Smith; son-in-law Richard Staudt; grandson Bryn Owen; nephews Drew Potts and Toby Nave; and his niece Denise Smith.
Nancy is survived by her brother Ronald (Duke) Potts (Martha); Mary Hazlett; sisters-in-law Janet Latimer (James) and Linda Schweitzer; brothers-in-law Donald Smith (Janet), Joseph Smith (Marcia) and William Falbo; six children (all located in the Houston area), Lorrie Kimble (Brad), Kristy Owen (John), Kelly Staudt (Mitch Daniels), Kerrie Shojaie, Dr. James Smith (Carey), and Brandon Smith (Stephanie); former son-in-law Mansour Shojaie; grandchildren Jeremy Crow (Lindsay), Zachary Crow (Jessica), Taylor Kimble, Candyce Prince, Erica Bailey (PJ), Kaylee Bird (Simon), Katherine Staudt, Rebecca Staudt (fiancé Michael Quintana), Danielle and Dominic Shojaie, Daria and Ryan Smith and Brooke, Natalie and Zaden Smith; and great-grandchildren Braden, Connor, Avery Beth and Ella Kate Crow; Owen Raven; Emery Ortiz; Banks and Brooke Bailey; and Kyle and Jessica Bird. She also leaves to mourn many beloved nieces, nephews and friends.
Friends will be received for visitation from 9 a.m. to 10:30 a.m. Saturday, September 24 at James F. Ferguson Inc. Funeral Home, Blairsville, with a blessing service at 10:30 a.m. with the Father. Stephen R. Bugay officiating.
Interment will follow at Saints Simon and Jude Cemetery in Blairsville.
In lieu of flowers, memorial contributions may be made to Aid for Victims of Domestic Violence (AVDA), the MD Anderson Cancer Center or the American Parkinson Disease Association.