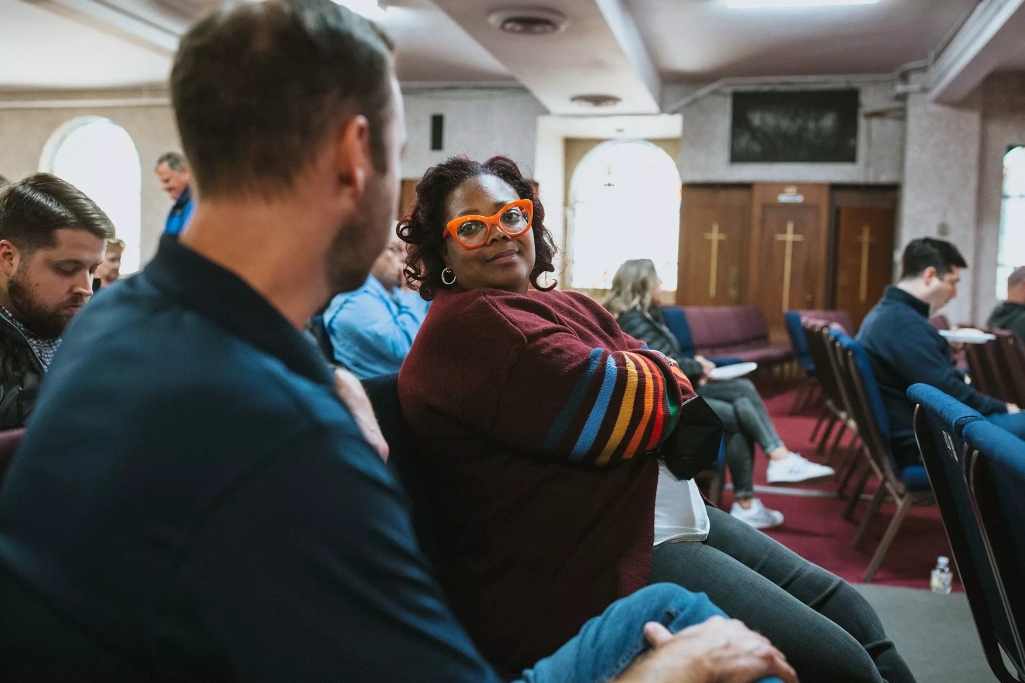 NAMB trustees celebrate Annie's record offering, meet faces behind the numbers • Bible Recorder
Trustees of the North American Mission Board (NAMB) gathered here Oct. 3-4 celebrated a new record total for Annie Armstrong's Easter offering, visited missionary church planters, and celebrated stories of greetings that motivate the efforts of the NAMB ministry.
"It's just amazing," said the NAMB president Kevin Ezell said to trustees and church planters at dinner. "And I want the planters to know that there are literally tens of thousands of people that you have never met and will never meet who are giving sacrifice at a church in Murfreesboro. [Tenn.], a church in Los Angeles, a church in New York, a church in Chicago, who believe in you. And they are faithful year after year.
Looking back on more than a decade of donations, Ezell told trustees, "The Annie Armstrong offering has grown 27% since 2010. It's just an incredible testament to how many people – the Southern Baptist family – love you and what you do.. We celebrate it, but we do it with a huge sense of humility and understanding that it comes from the churches.
Throughout the two-day meeting, Ezell stressed that beyond the numbers and reports required by a directors' meeting, the top priority is to remember that NAMB's work is about people and leads them into a relationship with Christ.
Earlier Monday, trustees visited Chicago West Bible Church, established six years ago by Jon Kelly. Today, the church shares a building that also houses Send Relief's Chicago Ministry Center. Administrators toured the church and ministry center, including a separate building on the property that will soon provide space for up to 40 short-term missionaries and members of the church's mission team while they serve at the center.
Later at dinner, Send Network President Vance Pitman moderated a panel discussion on the challenges and opportunities of church planting in Chicago, the third largest city in the United States.
Ezell also acknowledged Erin Bounds Monday night, who began serving as chair of the NAMB board in June. Bounds, a member of North Valley Baptist Church in Odenville, Alabama, is the first woman to hold the position for NAMB.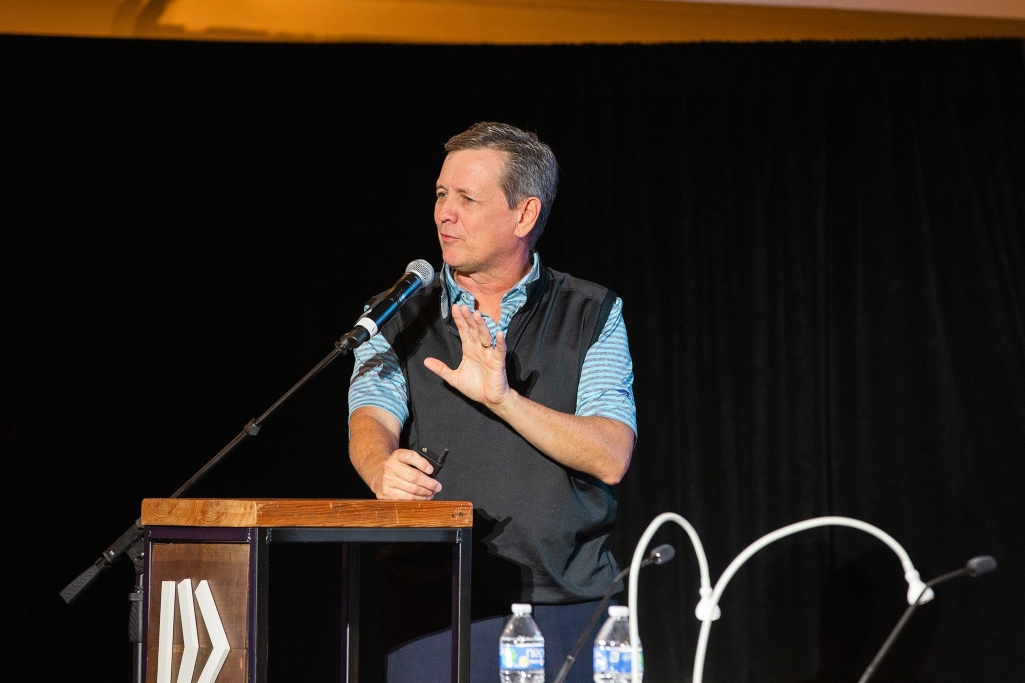 NAMB photos by Alexandra Toy
During their plenary session of the board of directors on Tuesday, the directors received several reports and approved resolutions. Highlights included the following:
Directors approved a fiscal 2023 operating budget of $134.7 million and a capital budget of $2.9 million.
CFO NAMB Matt Smith reported that revenue for the recently concluded fiscal year was 9.4% over budget, including increases seen in both the co-op program and Annie Armstrong's Easter Offering.
In evangelism, Eric Thomaspastor of First Baptist Church Norfolk, Va., who serves on the evangelism trust committee, reported that the NAMB evangelism team plans to introduce a new resource kit in June 2023 that will help churches build a culture of evangelization.
Chairman of the network committee Andy Addispastor of Cross Point Church in Hutchinson, Kansas, reported that church planter ratings increased 50% for the Southern Baptists of Texas Convention (SBTC) in the first full year of the Send Network SBTC partnership there. -down.
The Send Relief committee has announced that the seventh service tour of 2022 will take place in Dayton, Ohio this weekend. To date, the Serve Tour has engaged over 5,000 volunteers, served 15,000 people and seen 350 professions of faith.
NAMB-approved chaplains have recorded more than one million gospel presentations since 2010. The news was reported by Tommy Mitchellsenior pastor of Agricola Baptist Church in Lucedale, Miss., who is chairman of the NAMB Chaplains' Commission.
In his president's report, Ezell briefly reminded trustees of some accomplishments since 2010, including a unified national approach to church planting strategy for Southern Baptists through Send Network and a one-stop shop for compassionate ministry. through SendRelief.
Ezell also spoke of a missionary church planter in Florida whose wife recently gave birth to their fourth child, a son, who was born with serious medical issues. The missionary shared how grateful he was for signing up for the new health benefits that NAMB is providing in partnership with GuideStone Financial Services for first-year church planters.
"They're a lovely couple, and their new child was born a few weeks ago," Ezell said. "I never want our meetings to be about numbers. They are real people with real needs, and you are meeting them.
Ezell concluded with the challenge to always stay focused on what matters most.
"In all of this reporting and everything that we do, I want to make sure that we don't forget people's faces," he told administrators. "Because it's really about the gospel."
(EDITORS NOTE – Mike Ebert is the executive director of public relations for the North American Mission Board.)