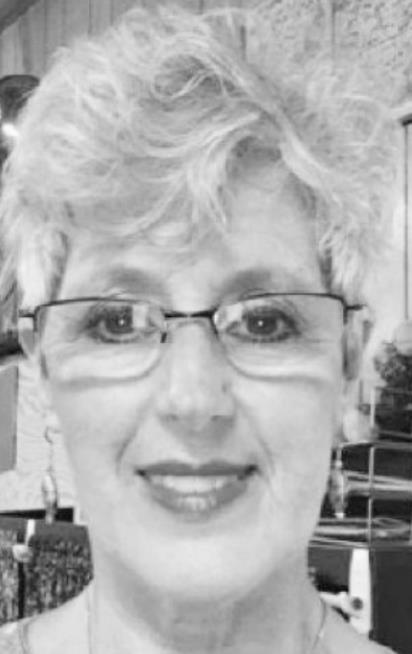 Katherine Allday Stubbs | Cass-Sun County Citizens' Journal
Katherine Allday Stubbs passed away peacefully at her home on December 18, 2021.
Katherine was born on February 18, 1962 in Atlanta, Texas. At a young age, she was an energizing force, tackling project after project with an insatiable appetite for activity. She lived by the motto that talented people should not only use them to the best of their ability, but use them to help others.
She graduated in 1980 from Atlanta High School. During her studies, she was an active member in many organizations and a proud cheerleader in the group during the four years of high school. She continued her education at the University of North Texas, where she graduated in three years. As a student at UNT, she helped recruit potential students and served as the president of the Zeta Tau Alpha Sorority.
In 1983, she married her husband, Rick. They returned to Atlanta the following year and took over the family business, Allday's Department Store, alongside his brother Rob. They were the fifth generation to own and operate the store, and when it closed in 2004 it had been in business for 129 years.
Katherine was completely in her element as she helped her community shop for clothes. Countless boyfriends and husbands relied on her to help them choose that special Christmas, birthday or anniversary gift for their significant other.
During her time as a businesswoman in Atlanta, she was involved in many civic matters. She served several terms on the Board of Directors of the Chamber of Commerce, on the Planning Committee and was even chosen as Woman of the Year in 1991. At the time, Mayor Peyton Childs said: "She could win this award every year. "
In all of her business endeavors, she always took the time to remain active in the First United Methodist Church, of which she was a life member. She sang in the choir of the choir, played in the choir of hand bells, was the director of children's ministries and even was a secretary for a time.
After closing the family business, she found her true passion. She returned to school to get her teaching certificate and for the next 13 years taught music at Atlanta Elementary School. If anyone had seen any of her musical productions before, they could see the love she had for children.
She was an amazing wife and mother of two. She is survived by her 38-year husband Rick, her son Drew and wife Brooke, son Clint and wife Amy, Jody and wife Terri, grandchildren Slone, Whit, Caroline, Ryne and Layne; father Bobby Allday and wife Nancy, mother Lajuana Giles, brother Rob Allday and wife Cassandra, as well as many other relatives.
Memorial services will be held at 2 p.m. on Wednesday, December 22, 2021, in the Atlanta High School auditorium, under the direction of Hanner Funeral Service with Rev. Drew Weber.
A short reception will be held immediately following the memorial service in the Atlanta Upper Cafeteria.
In lieu of flowers, contributions can be made to the Katherine Stubbs Memorial Music Fund which benefits Atlanta ISD students and music programs.
His family would especially like to thank Heritage Hospice and Hands of Wisdom for their service over the past few months.
The guest register is available at www.hannerfuneralservice.com