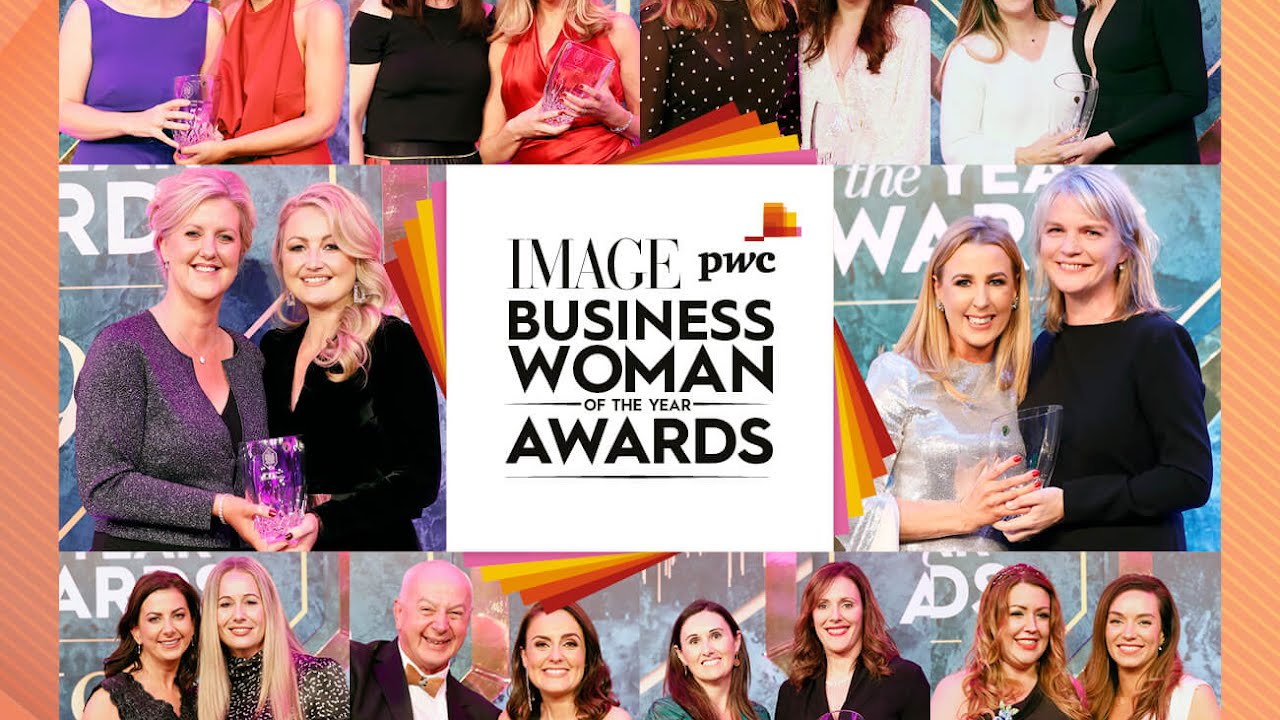 IMAGE PwC Businesswoman of the Year Awards 2022: who should apply?
Following our announcement last week that our applications are now open for this year's IMAGE PwC Businesswoman of the Year Awards, we would like to share more details with you about who should apply for each award.
As women, we can be our own worst enemies when it comes to promoting and celebrating our successes. We often feel like an "impostor" at work, thinking we don't deserve recognition for the incredible work we do every day in our personal and professional lives. Well, it's time to change that and start showing up on that winner's podium!
Take a moment to review the categories below and if any of them sound like you, or another inspiring businesswoman you know, we invite you to take the time to submit your application.
It could be the best investment for you and your business that you will make all year. Imagine how you would feel if you were one of this year's Businesswoman of the Year winners…
Price categories
THE PwC IMAGE BUSINESSWOMAN OF THE YEAR: ENTREPRENEURSHIP
Nominees must be enterprising Irish women, based in Ireland or overseas, with strong business acumen, who have taken an innovative idea (either a new product or service) from initial concept to commercial success. The business must be in operation with accounts filed for at least three years, with candidates demonstrating a greater propensity for risk, innovation and success, as well as quantitative evidence of success and growth.
THE PwC IMAGE BUSINESSWOMAN OF THE YEAR: YOUNG BUSINESS WOMAN (UNDER 35)
Nominees must be Irish women, based in Ireland and under the age of 35 as of December 31, 2022. They must be inspirational personalities with an excellent track record of success, of which at least three years industry experience and/or three years at the head of their own company, who are also very promising in their chosen field. To be eligible, applicants must have at least One year deposited accounts for the business enterprise with which they enter.
THE PwC IMAGE BUSINESSWOMAN OF THE YEAR: MANAGEMENT PROFESSIONAL
Applicants must reside in Ireland or work overseas, working at a senior level in their organization. They should be involved in planning, organizing, staffing, directing, directing or controlling an organization, with at least eight years experience in their industry, and at least two years in their current organization. Industry sectors considered in this category include finance, marketing, retail, technology, medicine, law, and media.
THE PwC IMAGE BUSINESSWOMAN OF THE YEAR: START
Applicants must be enterprising Irish businesswomen, based in Ireland or overseas, who have established a start-up since January 1, 2020. Applicants must have filed accounts for at least a year with measures of success including percentage increase in revenue; increase in distribution channels, etc. While judges will take particular note of the challenges the nominee has overcome to date, entries should also include evidence of the company's potential growth and longer-term viability.
THE PwC IMAGE BUSINESSWOMAN OF THE YEAR: CREATIVE INDUSTRY
The winner of this category will be a proven Irish woman, having forged a successful career in Ireland and/or overseas pursuing her creative passions. Areas of expertise may include fashion (design, including apparel, footwear, accessories, millinery; boutique owners; fashion distributors; stylists, etc.); beauty (salon owners, product development and distribution); design (industrial, interior, visual); and art (artists, gallery owners).
THE PwC IMAGE BUSINESSWOMAN OF THE YEAR: CEO
We are looking for successful Irish businesswomen, working in Ireland or overseas, as CEOs, or equivalent, in an Irish or international organization. Applicants must have held their current position for at least two years, with a considerable career history and biography. Measures of success include a significant contribution to business growth and expansion, regardless of business type, supported by a strong commitment to diversity and corporate social responsibility.
THE PwC IMAGE BUSINESSWOMAN OF THE YEAR: DIGITAL TECHNOLOGY
This award will recognize Irish women, at home and abroad, in the worlds of technology and the digital space. Recognizing innovation, passion and accomplishment, the winner will stand out in her field; a 21st century game changer that has at least three years industrial experience. The winner can be a professional, entrepreneur or employee working at a senior management level in the technology/digital world with financial success to back up their accomplishments to date.
THE PwC IMAGE BUSINESSWOMAN OF THE YEAR: SOCIAL ENTREPRENEURSHIP
We are looking for an inspirational businesswoman working in the voluntary or not-for-profit sector, who has held her current position in Ireland for at least two years while additional industry experience is an advantage. The successful candidate will demonstrate the use of entrepreneurial principles to organize, create and manage a charitable enterprise to achieve desired social change. The main characteristics sought by the judges are innovation, passion, ingenuity and risk taking.
THE PwC IMAGE BUSINESSWOMAN OF THE YEAR: DURABILITY
As the environmental, social and governance message becomes increasingly integrated into all facets of life and business, we want to recognize the individual who, over the past 12 months (March 2021-March 2022), has makes a significant difference when it comes to environmental impact. Our winner will not only have the credentials, but also the experience and tangible results to demonstrate their expertise and influence. Candidates for this award can be self-employed, part of an organization, an academic or work as a consultant.
Who can apply?
Anyone can name a successful businesswoman they know, including employees, employers, advisors, financiers, friends and family. We also encourage self-nominations and are delighted to receive many applications this way.
If nominees or shortlisted have already participated, our jury welcomes them and encourages them to apply again. Many of our previous finalists and winners have successfully participated multiple times, year after year.
Please take a few minutes to complete our nomination form no later than Wednesday, March 9, 2022.
*Click on HERE to apply*