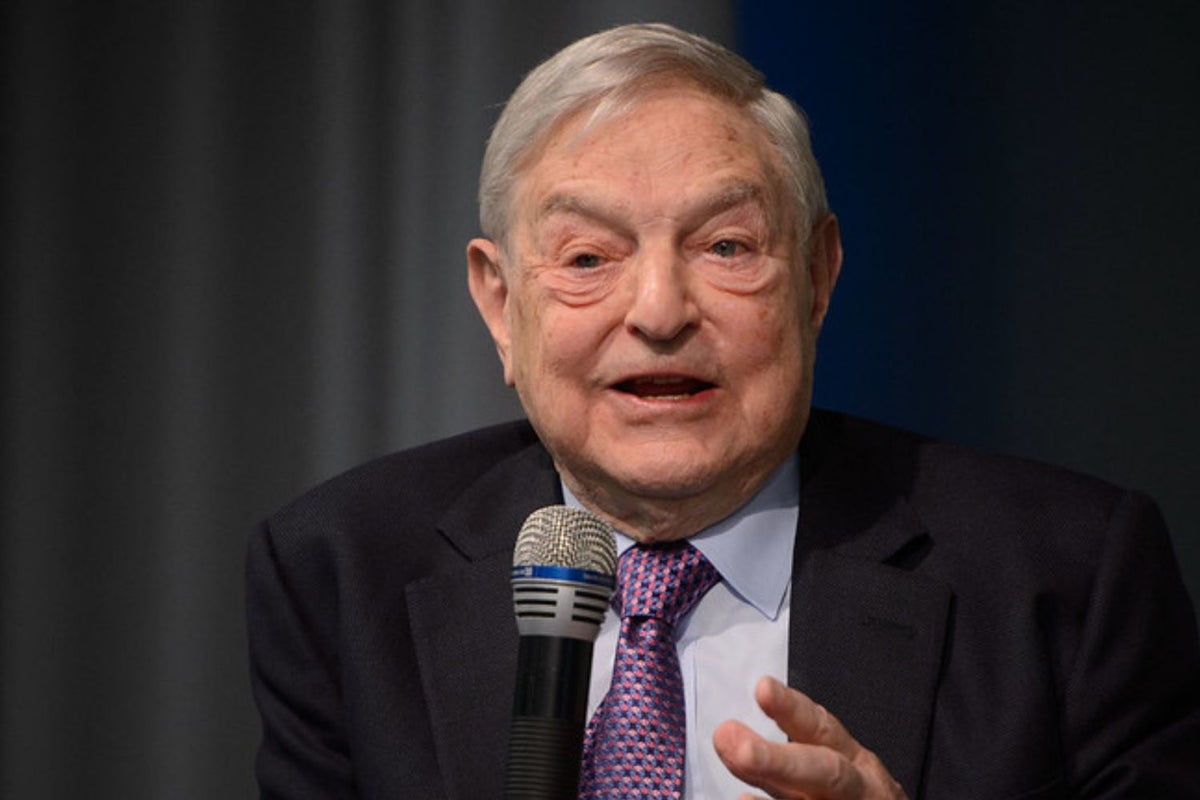 George Soros' investment firm takes a stand on Tesla and strengthens on these tech stocks in the second quarter
Billionaire investor by George Soros investment management company, Soros Fund Management LLC, has opened a new position in the electric vehicle pioneer Tesla, Inc. TSLA and doubled down on battered tech stocks.
EV holdings: The Soros fund bought 29,883 shares of Tesla, in a quarter the company was the subject of heavy sales amid production and CEO shutdowns by Elon Musk interest in buying Twitter, Inc. TWTR. The company, however, either completely liquidated or reduced its positions in other stocks related to electric vehicles and electric vehicles.
Fisker, Inc.

FSR

: full liquidation (from 317,300 in Q1)

Lithium-ion recycling company Li-Cycle Holdings Corp.

LICY

: complete liquidation (of 85,248 shares in Q1)

Proterra inc.

ACWP

: 2.82 million shares (vs. c. 8 million in Q1)

Rivian Automotive, Inc.

SHORE

: 17.8 million shares (vs. 19.8 million in Q1)
The Soros-led company has sold its entire stake in the ride-sharing service Lyft, Inc. LYFT and reduced Uber Technologies, Inc. UBER holdings from 729,297 at the end of the first quarter to 300,000 in Q2.
Soros leaves his positions in the British oil giants: The company sold all of its 3,000 shares in BP plc. BP and 13,005 shares of Shell plc SHEL. Oil inventories rose during the quarter amid rising crude oil prices.
Read the changes to the portfolio of Ray Dalio, Bridgewater Associates, in the second quarter
Technological participations: Soros Fund increased its bets on tech stocks. The company took a stance on Twitter in the first quarter, buying 100,001 shares amid Musk's takeover saga. The company's other technology transactions were as follows:
Alphabet, Inc.

GOOGL

GOOG

: 53,175 shares (compared to 36,715 in Q1)

Amazon, Inc.

AMZN

: 2 million shares (vs. 74,401 in Q1); Most of the increase is due to the supplement received as part of the e-commerce giant's 20-to-1 stock. Stripping away the increase due to the stock split, the company still added nearly 600,000 shares.

Qualcomm, Inc.

COMQ

: 229,582 shares (vs. 21,108 in Q1)

Salesforce, Inc.

RCMP

: 627,509 shares (vs. 157,046 in Q1)

Snowflake, Inc.

SNOW

: 101,797 shares (compared to 13,000 in Q1)

Taiwan Semiconductor Manufacturing Company Ltd.

TSM

: 63,367 shares (compared to 108,500 shares in Q1)
Photo: Courtesy of Heinrich-Böll-Stiftung on flickr