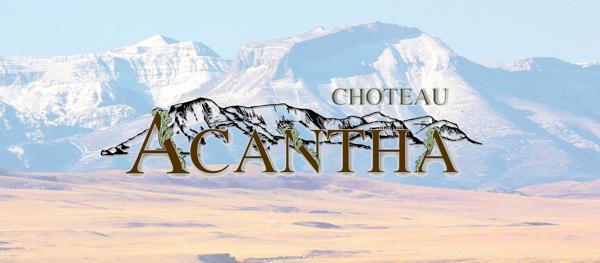 Five FF women named 2022 "bench group" | New
"They are reliable, dedicated and humble women who have served on the Swim Days committee and in leadership positions for many years."
This is how the proponent described Kelly McInerney, Kim (Van Setten) Ralph, Sherlyn (Durham) Lear, Marci (Johnson) Shaw and Vonnie Jacobson, the 2022 Fairfield Swim Days bench group.
"These people are a productive group that all Swim Days festivities have benefited from over the years," the nominator wrote. "Their duties covered the full spectrum, from planning and direct work in the pits and food preparation, to financial oversight and problem solving throughout the year. This group provides a foundation on which Swim Days thrives year after year and decade after decade.
The proposer concluded by saying that the only proper way to say thank you is to honor them as a group, as much of their work has been and is being done behind the scenes. Entitled "Swim Days Good Works Group", the five women each dedicated years to Swim Days and most still contribute today.
As stated in the letter of nomination, all are humbled, and while truly appreciating this honour, they are quick to point out that there are many volunteers who contribute to Swim Days. The women said they were a representation of all the volunteers who gave their time to Swim Days and the Fairfield community.
The Fairfield Lion's Club started the Swim Days celebration 60 years ago with various members presiding over the event for many years. With most club members having served as president, community members have stepped up over the years and held the position of president as the swim day has grown from one day to three days. For the past half dozen years, the Fairfield Junior Women's Club and community volunteers have chaired Swim Days.
Volunteerism is key to what all five agree is the success of any small town in Montana and is essential to keeping the pool in operation in Fairfield.
"I believe the success of Swim Days is driven by the generous number of people willing to participate and make things happen," McInerney said. "Anyone with children knows that the pool is a vital part of our community's summer activity. It only takes a few dedicated or just plain crazy people who are willing to commit to 20+ years of service for the movement continues.Our community is truly blessed to have a new generation of them ready to take the reins.
"I also don't want to shine a light on volunteers who only help out for a year or two," McInerney said. "They're equally valuable to the process, and no one should avoid volunteering thinking they're hired for a lifetime."
"The number of volunteers over the years is incalculable," Shaw said. "We have people who chair an event, people who work on an event, donors who sponsor events, people who work for an hour and people who work for three days. We have people spending money. It takes all of us.
Shaw said at a recent committee meeting that they believe this is the 60th swim days. "Most things run their course, I mean 60 years," Shaw said. "It says a lot about the community and spans generations of people who roll up their sleeves and get the job done. It makes me proud. It's a lot of work, but what a great feeling when it's over and we've raised lots of money to help make this a great place to live and raise kids.
"It takes a lot of people to organize swim days," Lear said. "Our businesses, students, churches and Fairfield families donate items and time."
"As each of us takes on more of an advisory role, it is exciting to watch the volunteers step in, bring new ideas to the table and ensure that Swim Days and the Fairfield Pool will be successful for years to come," Jacobson said. .
Three of the women recognized are from Fairfield, having grown up attending Swim Days celebrations and two are immigrants who have volunteered since arriving.
McInerney moved to Fairfield in 1986 after graduating from Montana State University and went to work as a Certified Public Accountant for Gary Kasper Accounting where she still works today.
She married Robert Manuel in 1986 and had two daughters, Lindsey and Sydnie, and married Mark McInerney in 1995 and he had two daughters, Ashlie and Randi. "I'm tied to half the town… Manuels, McInerneys, Fifields, etc," she laughed. The couple have several grandchildren.
McInerney began volunteering for Swim Days in 1986 helping Linda Cunningham count the money in a small trailer in the park. She served as treasurer for more than 20 years, a job Cunningham also did for at least as many years.
"After being treasurer, I ended up running the food stand in the park for about five years," she added.
Born and raised in Fairfield, Ralph has been a Swim Days participant for 35 years. She served as President, Co-President and Treasurer and was also responsible for Pie and Ice Cream for many years.
"I started Swim Days through my employers who were active committee members," said Ralph, a retiree from Teton Banks, where she worked for 30 years.
"I lived in Fairfield for most of my life until retirement took my husband Gary and I to Arizona," she said. They return often and spend time in Fairfield in the summer to visit family. Ralph has two children, daughter Kaycee Krause Olson and stepson Will Ralph and five grandchildren.
"The pool is so special to me because I remember swimming there and my daughter was able to enjoy it too. Now my grandchildren can enjoy it when they are here. I have been so proud to support our pool local for all these years.
Shaw is also from Fairfield, having only spent a few years at the University of Montana and a few years working. She is currently Director of Human Resources for First Bank of Montana. She and her husband Jerry have a young adult son, Austin.
For Shaw, his volunteer years date back to 40 years in high school in the mid-1980s, when groups of Fairfield High School students worked at game booths.
"Swim Days have been a part of my life since I can remember," Shaw said. "My dad was president of Swim Days when I was about 8 years old. My parents ran and worked in the park ticket office until my husband Jerry and I took it over about five years ago.
"I thank my parents for my involvement," Shaw said. "They made it clear to my brothers and me when we were little that we wouldn't have a pool if we didn't help and support Swim Days. We have all been heavily involved over the years in organizing and running the events.
Shaw said that when she returned to Fairfield permanently in 1991, she immediately became involved with the Swim Days committee. "I have helped in most areas at one time or another and was chair and co-chair of Swim Days in the mid 1990s. I also helped co-chair another year with the other ladies honored as a bench group. I am now the Treasurer of Swim Days and look after the financial end of things.
Lear is also another Fairfield native and has been involved with Swim Days since she can remember. She is married to Jim Lear, also from Fairfield and whose father, Pete Lear, once helped open the pool.
"I got involved in Swim Days because I knew the importance of kids staying out of irrigation ditches," Lear said. "It's great for our town to have a fun place for our kids."
Like the other women honorees, Lear served as co-chair of the event and, for more than 20 years with Jacobson, served the meal at the golf course. For several years, she has coordinated the meal in the park. A member of the Junior Women's Club for 23 years, Lear has served on the swim days committee since that group took over leadership of the summer event.
As the owner and beautician of beauty salon Shear Delight, Lear has also been on the other side, donating as a company and putting a float in the parade every year.
Like others who had children raised in Fairfield, Lear's children, Allesha and Derek, spent a lot of time at the pool growing up. She is happy that her four grandchildren can also enjoy it.
Jacobson jokes that she is a relative newcomer having moved to Fairfield 28 years ago when her husband Rick took a job with 3 Rivers Communications. The couple's two adult children, Brian and Kim, took swimming lessons the first summer they moved to Fairfield, and she quickly realized the importance of Swim Days and began volunteering.
Jacobson served as co-chair with Lear, in addition to serving the golfer's meal and chairing the junior women's swim days committee for several years. Along with her Wyoming sister who attended many Swim Days celebrations, Jacobson ruled the children's parade section for 20 years. Having worked for the Fairfield Sun Times for 10 years and the last 14 years at the Choteau Acantha, Jacobson has been active in the promotion and coverage of Swim Days. "My job has kept me involved, but the importance of the pool and the fun it provides to young people in the community has been the motivation to go above and beyond to help where needed," said she declared.
The five women join a long list of community members who have been recognized for their contributions to Swim Days and the Fairfield community. The women will serve as grand marshals of the parade.