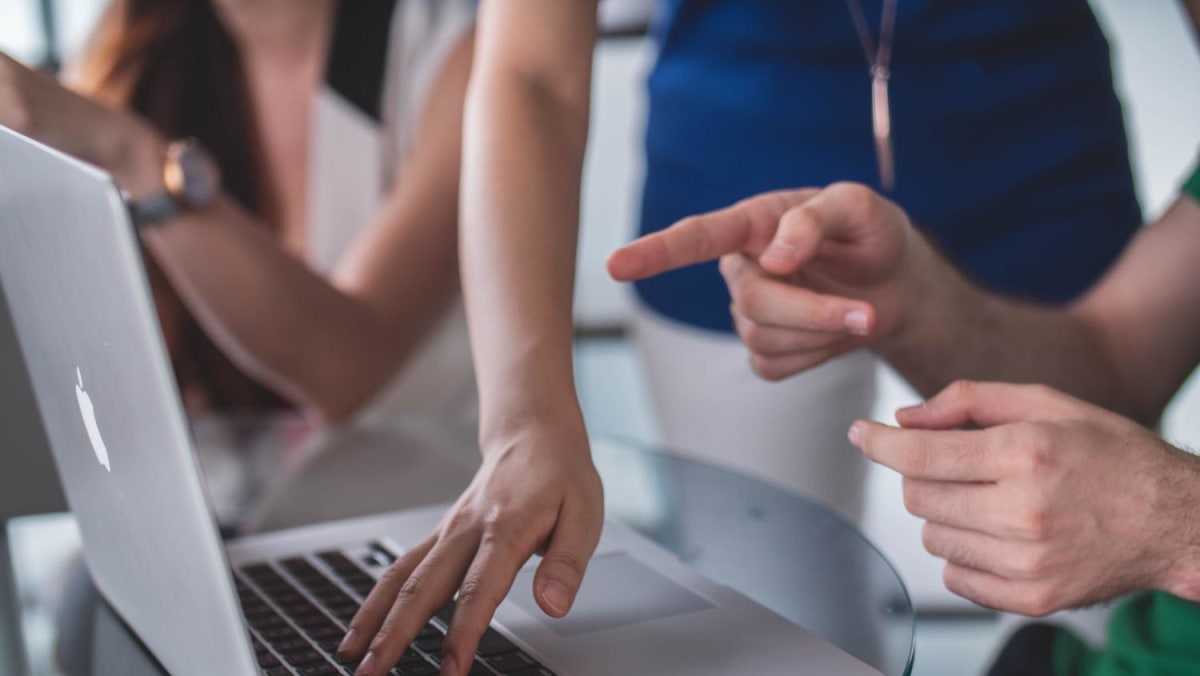 Commentary: Why young Singaporeans need mentors to achieve their entrepreneurial dreams
Almost a fifth of Singapore's population are young people, and this is a segment that will contribute to the progress of the nation, if their entrepreneurial potential is indeed realized.
One of the best ways to empower and inspire young people is through mentorship from experienced mentors who have been there and done it. This adds a useful dimension besides simply providing an education that only provides resources and know-how.
In a competitive, opaque and high-risk environment like entrepreneurship, young people can benefit greatly from someone in their corner, but too many young entrepreneurs make choices and decisions every day without the support of an experienced mentor.
If done right, mentors can provide them with the encouragement, support, and guidance they need to reach their full potential and succeed.
Having been through the journey of entrepreneurship myself, I have seen how lonely, helpless and frustrating this journey can be.
As a result, I have chosen to give back to the development of future entrepreneurs by offering mentorship through my efforts at Super Scaling, where I coach entrepreneurs on various aspects of scaling their business through a structured program.
I also mentor start-up founders through the Business Innovation Generator (BIG) at the Institute of Innovation and Entrepreneurship at Singapore Management University.
GAPS IN THE START-UP ECOSYSTEM
One of the shortcomings of the start-up and entrepreneurship ecosystem here is that it hopes that entrepreneurship can be widely taught through formal education.
However, the very nebulous nature of entrepreneurship means that very little can be learned from formal education.
The result is that aspiring entrepreneurs feel unprepared, even disappointed, after taking entrepreneurship courses.
This effect is akin to gaining progress in sports or physical fitness, which is very poor when students are simply taking academic lessons about it.
Students can learn the theoretical aspects of a sport like swimming, but when they actually try swimming they will find that their theoretical knowledge is very difficult to translate into real life.
What these swimmers will soon discover is that the best way for them is to just start swimming. It is extremely helpful that when they practice swimming they get feedback and guidance from an experienced instructor.
Surprisingly, this is the case regardless of whether it is a beginner swimmer or even an Olympian. Without a good instructor, the swimmer might not understand why he is not progressing in terms of performance.
Worse still, they could spend hours upon hours practicing the wrong way, which cements bad habits and poor form.
Mentoring also produces the same effects for the space of entrepreneurship. Theory lessons can help provide insight into how things work, but the best way for entrepreneurs to learn and grow is to start their business.
With the help of experienced mentors, entrepreneurs can then be guided on what to do, what not to do, and the right way to think about and frame the problems that come their way.
REAL-WORLD CONSEQUENCES
In my mentorship journey, I have seen this happen regularly. Often entrepreneurs have an inexperienced or wrong view of how things should work. It's dangerous because it translates into real-world consequences.
For example, many of my clients at Super Scaling or at BIG struggle with building teams, yet hiring is a topic that has been extensively researched and written about.
It's not at all difficult for Google to hire and learn about it, but why then is hiring such a big deal for entrepreneurs and businesses?
My own entrepreneurial journey spans over two decades and I have developed teams of up to 150 people. It didn't happen overnight and it wasn't a smooth journey.
Through that experience, I made a ton of mistakes on hiring and growing teams, which cost me not just money, but time.
The lessons I learned about hiring, especially how to hire well and what not to do when hiring, now allow me to guide and correct my entrepreneur clients so that they can develop their own effective forms of talent management.
Another issue entrepreneurs typically face is delegation and productivity.
Business growth is not a straight line journey. In my Super Scaling methodology, I break down the scaling process into at least three phases, with each phase having a different approach to delegation and productivity.
Theoretical lessons don't show or point out these differences, which is a big problem when entrepreneurs just read the lessons, take them at face value, and try to apply them indiscriminately, directly to their own businesses. .
It's difficult for entrepreneurs to navigate these nuances, which is why mentorship plays such a big role. Programs such as SMU IIE's BIG, which supports even businesses not affiliated with SMU, are particularly helpful for entrepreneurs.
These programs can guide entrepreneurs to understand and effectively overcome the business challenges they will undoubtedly face.
NATIONAL IMPERATIVE
Developing an innovative and entrepreneurial culture among young Singaporeans is a national imperative as it helps Singapore maintain its leadership as a hub, not just in Southeast Asia, but globally.
Young entrepreneurs must receive not only the knowledge, but also the guidance, support and community to enable them to become successful businesses.
This is best done through a combination of education and mentorship, which I have personally seen many entrepreneurs benefit from.
To benefit from mentoring, the mentee must be open-minded to feedback, ready to act quickly, and be transparent and aware of the challenges and issues encountered.
The biggest problem, after going through dozens of mentoring relationships, is a breakdown in communications that leads to inaction or, worse, wrong actions.
Like the phrase "you can lead a horse to water, but you can't make it drink," a strong mentoring relationship depends on mutual respect, a willingness to give and take, and open communication. .
This allows young people to effectively benefit from mentorship and have a chance to succeed in their own entrepreneurial journey.
ABOUT THE AUTHOR:
Alvin Poh is a mentor in the Singapore Management University- Institute of Innovation and Entrepreneurship (SMU IIE) program. Aged 33 in 2017, he sold for $30 million an internet business he had built to become Singapore's top hosting provider with 35,000 customers and 150 employees.