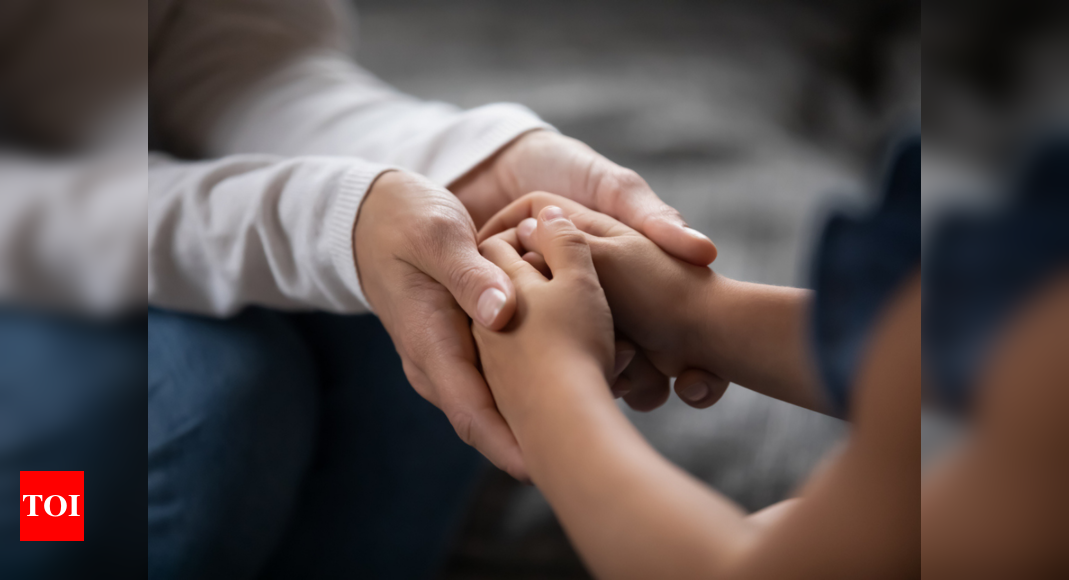 Children should never be pressured by their peers, says this entrepreneur mom
Parenthood is not an easy phase and when both parents are working or have an aspiration to achieve, it becomes more difficult.
Working mothers have a different story to tell.
For centuries, mothers have been considered the guardians of babies. Through better education, opportunities have opened up for women and many are breaking free from chains and taking on new challenges.

These women are not only breaking down years of stereotypes and misguided beliefs, they are also setting an example for other women and the generation to come that ability and hard work favors no gender.
We at ETimes spoke to Priya Sathya, an entrepreneur and winner of a Mrs India Universe 2021 beauty pageant, about how she handles parenthood and what she thinks parents of the current generation should focus on :
ETimes: Does parenthood involve sacrificing your own dream?
Priya: Being a parent involves a lot of commitment and dedication to raising responsible people, but in my opinion, that in no way means sacrificing our dreams. I am a successful entrepreneur who sends students abroad to study and has a rather irregular work schedule and involves a lot of international travel. Most of the time we travel together as I strongly believe that traveling is the best teacher and my nine year old daughter understands my priorities and is totally supportive.
I think child participation is key. Keeping them in chats, treating them like friends and talking to them about dreams makes it easier for parents. They understand better than adults.

ETimes: How do you balance your ambition while helping your children achieve their dream?


Priya: Although it is not an easy task, I prioritize my daily activities which involve taking care of her needs (food, school – involves a lot of activities, taking care of our tight work schedule, as well as to make time for a "me time". which many of us may be showing unintentionally).
ETimes: What do you think are the top three things every parent should absolutely teach their child?


Priya: "Empathy" is important, it not only helps us to achieve our dreams but also to raise global citizens who understand another person's point of view. "Self-sufficiency, help them to be proactive, use their own intellect, wisdom and learning to reduce their dependence on others. "Adaptability", they must be taught that "change" cannot be prevented, therefore not resisted. COVID online classes have been a great teacher anyway, but they also have to learn to adapt when parenting situations change, as was the case with my competition, which required a lot of my attention and time.

ETimes: What are the things that you consider obsolete and that parents should stop imposing on their children?


Priya: Following the crowd in my opinion is a sin. Each individual is unique and has their own particular attributes. Parents should stop comparing their little ones with other kids and push them to do well in the so-called "definition of success the world has formulated"… Encourage your kids to be abnormally normal (not normal according to the definition of the company).
ETimes: How do you teach your child gender neutrality?


Priya: This is an extremely important question, and I am extremely natural and neutral when talking about different types of people with my little one. She has learned to treat them the same, she knows that we are all born the same and there should be no discrimination no matter what.
ETimes: What did this one thing about winning the pageant teach you that helped you as a mother?


Priya: The Mrs India Universe contest which took place over 8 days in Goa involved more than 18 hours of tasks of various kinds, a few of which were completely outside my comfort zone, such as Stand Up comedy. It taught me to keep going, no matter how hard things get, an attitude of never giving up and being positive at all times is crucial, and the same attitude will help me as a mother.
ETimes: Are grades important to a child? What would you say as a mother?

Priya: The ratings of the assessments are only a tool to understand what our children are good at and not so good at. I definitely try to help him in areas that aren't his forte, but there's no reason to force kids to excel in areas that may not be what interests them. don't- Don't worry about the results." I am a strong believer in the Bhagawad Gita: "Karmanye Vadhikaraste, Ma Phaleshu Kadachana"
Also read: Seven acts of kindness to teach your child
ETimes: Is social media relevant for children?
Priya: Social media is relevant in today's world and that's the truth whether we like it or not. I'm sure over time we'll only have more types of media coming into the picture, however, what's irrelevant is the social pressure it creates. I tell my child about the popularity of some of my posts, while others that I think are great go unanswered. He was also taught that comments and opinions should not affect him in any way. Although only humans are disappointed when people don't react responsibly on social media, she knows that it shouldn't get in the way of her character in any way. She was taught to be proud of herself as long as she knows she gave her best and shouldn't be pressured by social media to outdo her peers. She is also aware that thanks to artificial intelligence, not everything that exists on the Internet is a fact, she must know what and how much to withdraw from social media.

Read also: Too many tantrums? You might be making these parenting mistakes