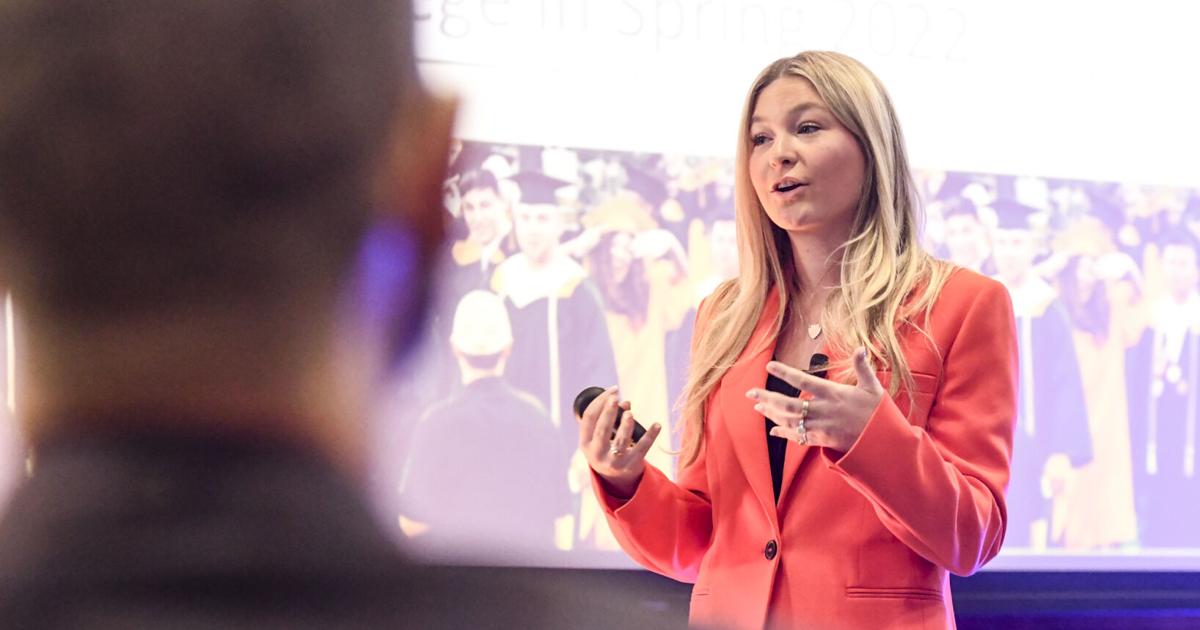 Bucknell Student Entrepreneur Finalists Offer $10,000 Prizes | News
LEWISBURG — Bucknell's Biz Pitch 22, a student entrepreneurship competition inspired by television's Shark Tank, attracted 24 applicants. But only five finalists competed for a prize totaling $10,000 on Tuesday night, in front of a crowd of more than 125 students in the Langone Center's Terrace Room on campus.
The student entrepreneurs used the latest technologies to present their business case to a panel of judges, all entrepreneurs. From a "dating app" connecting job seekers with employers (Crunch), to an augmented reality platform for digital sculpting art (Augart) and a treatment for car windows so that 'they don't freeze when it's cold (Frost X Glass), the breadth of creativity shown by all of the student entrepreneurs was extraordinary,' said Steven Stumbris, director of the Small Business Development Center (SBDC), Bucknell .
The SBDC originated the idea of ​​a Student BizPitch in 2012.
This year's winners were: first place, Crunch, winner of $3,000; second place, Frost X Glass, $2,000; and third place, College Buddy, $1,000, an app for college students that addresses body image and food insecurity issues.
Olivia Denicola, the entrepreneur behind Crunch, said the idea first came to her while "applying for internships. The process was so grueling and exhausting. I thought there had to be a better way to do this. So she took the idea of ​​a dating app and applied it to job hunting.
All contestants had three minutes to present their business idea to the judges.
"I had to train for many hours," Denicola said. "I developed the idea, but I worked with the Small Business Development Center. They helped me craft the terrain itself.
Chemical engineering student Samantha Sloan, Frost X Glass, has developed a treatment for car windows so they don't freeze when it's cold.
"I was taking an entrepreneur course and it was winter," Sloan said. "I was thinking about things that bother us. It bothers us. and this was one. I was tired of wiping the ice on my car.
Sloan said she's still working on the Frost X Glass chemistry, and estimates it will take "about six months to a year to fix."
As for her speech in front of the crowd, she laughed and said, "I think I've practiced it a hundred times."
This year's judges were: Luis Davila, Class of 2003, CEO, CTI Global; Winnie Okello, Class of 2010, Founder of Winnie O Media & Harassment and Assault Reporting Platform (HARP); and Dylan Lissette, CEO, Utz.