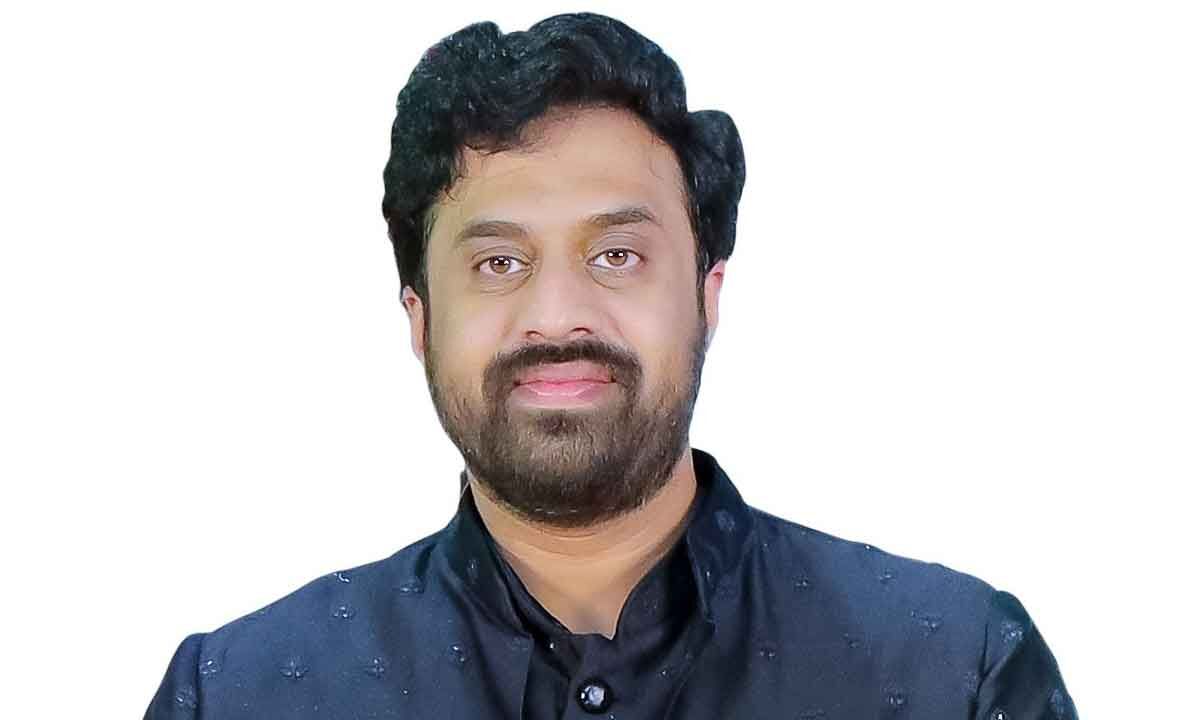 Bright days ahead for sweethearts, says Vizag-based entrepreneur
Despite the growing health awareness, the business of candy manufacturers is also picking up with the introduction of more health-friendly products. In the current financial year, the confectionery industry is expected to record a record turnover of Rs 1.25 lakh crore in the country with the rapidly developing online retail concept.
The industry which was hit hard by the pandemic, when it suffered an estimated loss of Rs 35,000 crore in 2020-21, is recovering rapidly with the start of the festival season and the removal of restrictions imposed during the pandemic . The restrictions pegged total activity at around Rs 65 crore during the year. With an innovative approach and a commitment to focus on quality to satisfy customers' taste buds for sweet cravings, Sarvani Sweets has become a household name in the city of destiny. It expanded to 11 outlets across the city from a small dairy unit in 1993. Today the company has over 500 employees with its own packaging, delivery and control mechanism of rigorous quality. NSR Prabhakar Varmamanager of Sarvani Sweets, an IIM-Vizag alumni told Bizz Buzz in an exclusive interview that their outlets are important landmarks and visitors from all over Vizag and neighboring districts return to sample the sweets every time they are passing through.
"Ours is the most trusted brand, touches the heart of every home in Vizag, and our traditional sweets play a vital role in every festive season and occasion," he says.
What efforts have been made to make Sarvani Sweets a household name in Visakhapatnam and surrounding areas since you started a confectionary chain in 1996 after running a dairy joint in Seethammadhara?
What flourished as a single small outlet in 1993 in Seethammadhara of Vizag, outlets have now flourished in every nook and cranny of Visakhapatnam. Three generations of our family and team have ensured that the vision of our founder N Sathyanarayana Varma continues. A focus on service by providing a high quality experience is our founder's vision. This must be reflected in all elements, from production to sales to after-sales service, which are maintained to high standards.
Our customers over the years have become our supporters and critics helping us improve the brand. Our delicious sweets are synonymous with authentic taste, standard quality, affordable prices and ISO certification. Our outlets delight the taste buds, soothe the senses and spread good cheer with their sweets and wedding gift wraps. We would like to say that many homes have helped us grow as a brand, not the other way around. We want to thank our customers, our team and our family for being where we are.
In a highly competitive industry, how could Sarvani Sweets expand its customer base to consume traditional sweets for all occasions? What is your USP?
"Service" and constant concern for improvement have been our "USP". We attach the utmost importance to satisfying tastes and preferences. Service is part of the total product-to-purchase experience and we strive to excel across the full range of services. Specifically, we sought to bridge the gap between old and new, creating something fresh and exciting, fusing old-fashioned sweets drizzled with fun fresh flavors while keeping the Indian roots intact for that all generations can savor them together.
As we all know, sweets are an integral part of Indian culture and hold significant significance in our society for every occasion. Sarvani Sweets brings traditional Indian sweets to the market with a contemporary twist, which sets them apart from other sweets brands in the market. Ultimately, the innovative and traditional mix of deliciousness is the USP of the brand.
Late quality has become the hallmark of anyone's survival in the candy business, with some compromising on quality to make a quick buck. How do you make sure to maintain the quality as well as the unique taste to ensure loyal customers?
We take the health and nutritional value of our products very seriously. Every time we introduce a new flavor or delicacy, food testing and quality control measures are performed with each batch of prepared items by closely following the same daily.
The quality is normal what we consider to be and below standard will not come to the foray. We ensure quality through a Quality Control (QC) team, a production manager and a trained administrative team. We followed a defined process behind the scenes to ensure the proper delivery of the service. For us, Innovation is a challenge; we love to create treats with unique flavors and textures to pamper the palettes for all age groups.
In an age of disruptive technologies, lifestyle-related illnesses, and growing awareness of the health paradigm at all sizes, what are your focus areas? Have you introduced any products specifically for people with diabetes and those who don't want to reduce calorie intake?
We have taken a number of steps to adapt our customers to the new normal, we have introduced a range of major alternative products and also reduced portion sizes. As it helps with moderation for our customers.
What type of sweets do you find in the premium and most sought-after segment?
We find the dried fruit product in high demand in the premium segment and have continued to expand our range in these products.
Candies usually have a specific shelf life. What do you do with those sweets or baked goods after the shelf life?
We place orders daily. We often produce less quantity than the perceived requirement ensuring that all products are consumed before the particular time or expiration. If we have leftovers, we simply mark them by weight and throw them away from our workshop.
Do you have in-house training as the availability of skilled labor in the confectionery industry is a big issue? How do you meet your needs as it is a labor intensive industry.
We have a full-time trainer available in-house with bespoke training materials.
You've introduced corporate gifts and personalized gifts with seasonal greetings as well as candy boxes containing photos and useful information about heritage buildings in the city. What is the response from the corporate sector?
Very warm welcome to all business customers, we also have requests from individuals for personalized boxes. We also advise our customers to request these boxes two to three months in advance.
Do you have a mechanism to act on customer suggestions/complaints?
We are available on channels such as social media, Google and direct contact.
What is your turnover and your projections for the next few years? Do you plan to open new outlets and expand to other cities like other well-known confectioners?
Sarvani Sweets is for everyone to love and cherish.
We ship to all over India and internationally. In the next five years, we will broaden our horizon by opening more outlets within a radius of 200 km
by Vizag.