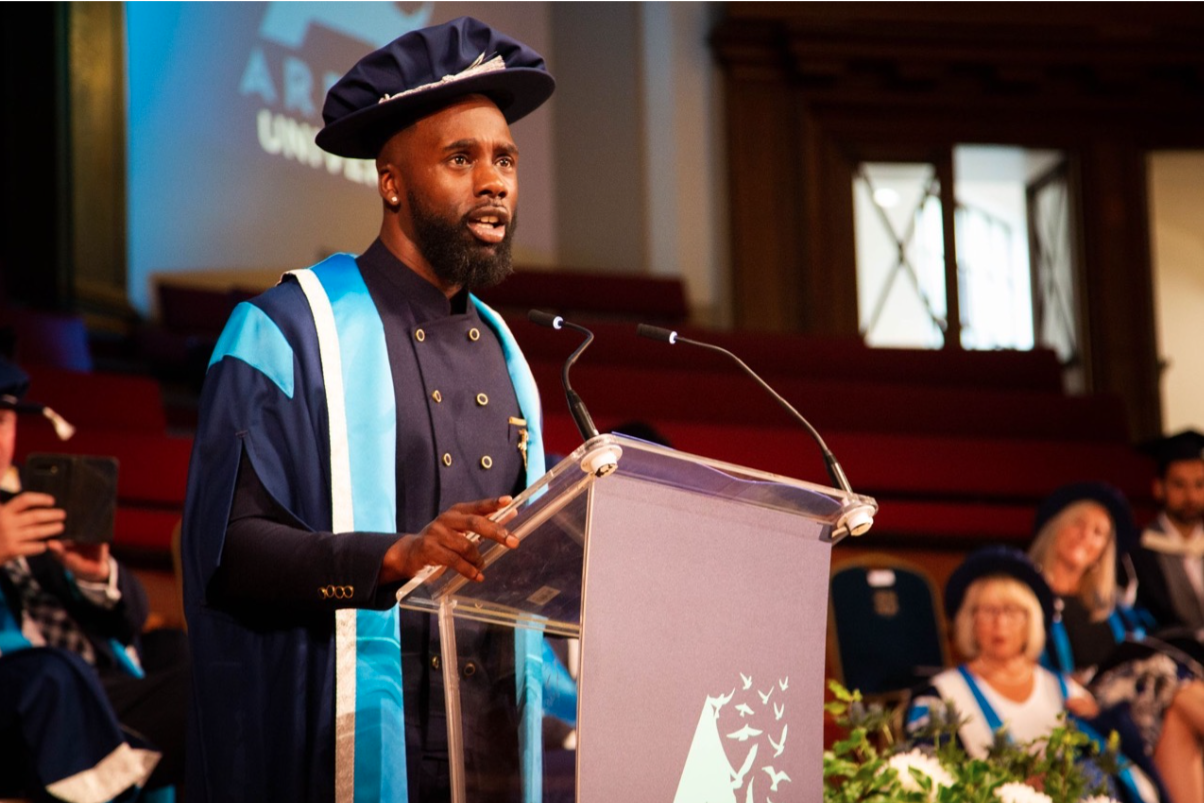 Birmingham multi-award winning entrepreneur and co-director of MBCC Awards receives honorary doctorate
Birmingham-based multi-award winning creative entrepreneur and personal brand
strategist and co-director of the MBCC awards, Tru Powell received an honorary award
Degree from the University of Arden – the UK's fastest growing university and provider of flexible, online and blended learning.
Tru has helped many entrepreneurs build and monetize their personal brands. He
hosted a number of prestigious events across the country, including the Multicultural
Business & Community Champion Awards for which the Business Desk is the official media
the partners.
Commenting on this, Professor Dilshad Sheikh, Deputy Vice Chancellor at Arden
University, said, "Tru's contribution not only to the business world, but also to
The Birmingham community is more than commendable and truly admirable. It gives me
great pleasure to see him become an honorary doctor of business administration and I
look forward to our continued collaboration.
"His work and commitments align strongly with Arden's core values. He demonstrated
resilience and progression after building his businesses from scratch despite being exposed to racism and discrimination throughout his career; he has shown that he is personable and approachable as he always takes the time to support and help students through workshops and guest talks to inspire them; and he is generous with his time, always ready to help the Faculty of Commerce and our students aim higher and achieve more.
Growing up from humble beginnings in Birmingham city centre, Tru is now a role model for hundreds of black people across the country. Tru uses her platform to improve society as a whole and often regularly speaks about important topics on national media platforms including Good Morning Britain.
In recent years, Tru has also received numerous accolades for her work in
entrepreneurship and leadership, which includes victory for Birmingham's Young Professional
of the year, the Birmingham Future Face of Entrepreneurship award from the Greater
Birmingham Chamber of Commerce and the prestigious National NatWest Great British
Contractor's Award, to name a few. Tru has also been recognized as one of
National Future Figures in 2021 for his work with the Aston Performing Arts Academy.
Tru stands firm and maintains a passion to ensure that all communities should be
represented without distinction of race, sex, religion, sexuality, age or class. And to
To complement this movement, Tru sits on many boards as an influential leader in the city of Birmingham. He is a board member of Birmingham Racecourse, The West Midlands
Tourist Office and also TAG Network Midlands.
By becoming an Honorary Doctor of Business Administration at Arden University
summer graduation ceremonies this week, Tru Powell commented, "I've always believed that he
is important to have adequate representation in leadership positions to create equality, and to be able to work for the causes of equality, justice and freedom of expression in the professional space is a dream come true. To be recognized for this and to receive such a prestigious award from an institution that values ​​my values ​​as much as I do is something that I am extremely proud and honored.